Kings Island announcement leaked? New "Coaster" for 2018.
While the speculation was around recieving a new antique car ride, it seems speculation has now moved over to a new flat ride. Or maybe both?
— ScottFaisTV (@ScottFaisTV) September 28, 2017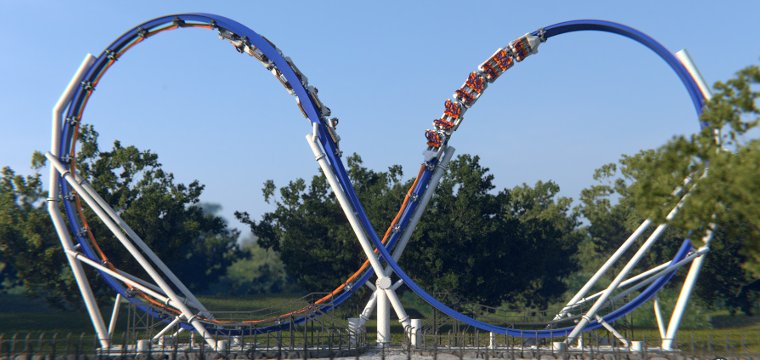 Kings Island New Ride 2018
The same model we saw announced earlier for Six Flags Discovery Kingdom, the double loop flat ride made by Zierer may also be coming to Kings Island as well!
While this does look like a great flat ride, it is not considered a coaster due to the connection between the 'two' trains, making it so the cars are in contact with wheels at all times. Let see if we have an announcement later today for the new ride!
A video of the announced Six Flags ride can be seen below via Amusement Today: