Streaming TV Show Announced For Disney's Streaming Service.
Star Wars Title Screen (Lucas Films/Disney)
What a way to grab viewers right off the bat for the streaming service. Die hard Star Wars fans will most likely be signing up for this service just to catch the new Star Wars TV Show. A new movie trilogy was also announced with the news.
During today's quarterly financial call for the Walt Disney Company, CEO Bob Iger announced that The Last Jedi director Rian Johnson will be helming his own Star Wars trilogy. But that isn't all: Disney also plans to create a live-action Star Wars television show for its upcoming online streaming service.

There are no details on what this show might be about. But according to Variety, Iger also revealed that Disney is currently working on shows based on Monsters Inc., High School Musical, as well as a new series from Marvel. The streaming service is expected to launch in 2019. -TheVerge
I think this is great for the company, my only concern is the budget. If the budget isn't high enough, viewership could drop, but with a budget too high and people not willing to pay for another streaming outlet, we could see the new Disney streaming service losing money for years to come.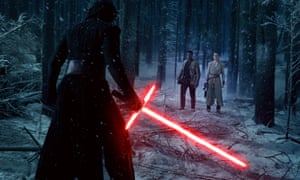 (Lucas Films/Disney)