What to expect out of IAAPA.
We're expecting some fantastic announcements during IAAPA, the International Association of Amusement Parks and Attractions, here's what's been in the news and is known.
S&S will be showing off their new coaster type based off of the classic rides of Steeplechase at Blackpool Pleasure Beach and the Soapbox Racers at Knott's Berry Farm. New vehicles and restraints will be shown. Most likely a safer restraint (...and more uncomfortable most likely) than the simple rope/sash that is on the older rides.
Re-imagining of a classic. (pic: screamscape)
Vekoma will be featuring their newer ride systems that are really starting to take off. Including the Space War Launch Coaster, which packs the adventure of a lifetime! After the power launch the experience includes no less than 3 airtime hills and 3 inversions. The Suspended Family Coaster, enhanced with a unique open design seat & restraint system, whereby the lap bar restraint, moves in one easy movement over the shoulder, providing a sensational experience of freedom and an enjoyable ride. And their Giant observation wheels that are in many cities around the world from New Jersey to Hong Kong.
Vekoma Launch Coaster (Pic: IAAPA/Vekoma)
GCI, Great Coasters International will be featuring their Millennium Flyer wooden coaster trains.
Proslide "in 2017 saw the introduction of five new products and the debut of Universal's Volcano Bay water park featuring a number of iconic ProSlide attractions. Among them is the award-winning Krakatau Aqua Coaster.
Next year, the company is promising to introduce 'never-before-seen innovations' including exciting new racers, thrilling new technologies, and captivating new family attractions. Attendees are invited to join ProSlide at the IAAPA Water Park Social networking event at Volcano Bay." -blooloop.com
Goddard Group will be showcasing their current projects and future en devours. "This has been a banner year for us so far," he notes. 'But, our sights are really set on 2018 and beyond, when our next generation of highly immersive parks and attractions will be coming online. Between the exciting new experiences we are creating in China, Indonesia, and the Middle East, along with everything else happening around the world, there's quite a bit to be enthusiastic about." -blooloop.com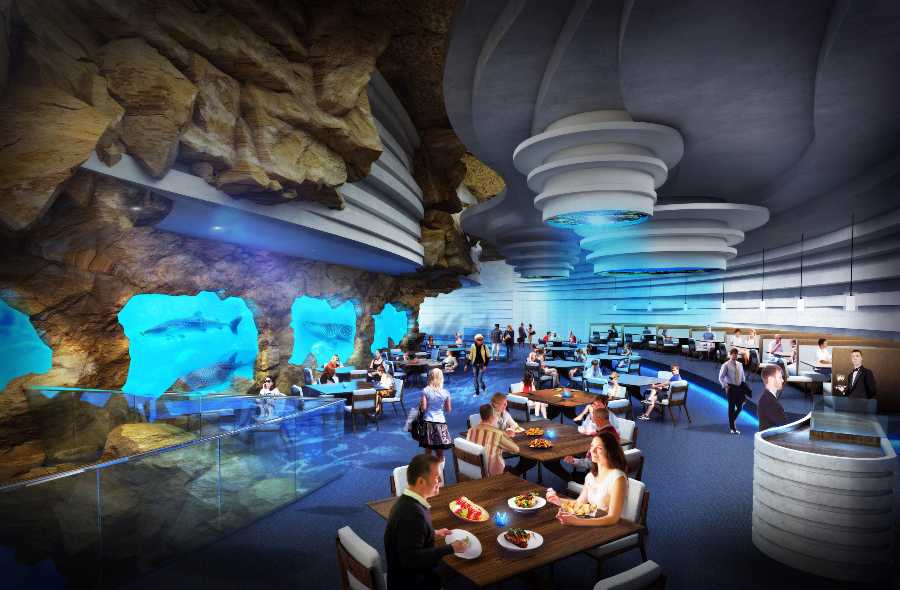 One of many experiences offered by Goddard.
Gateway's New Ticketing System, with "a sneak preview of its next-generation kiosk interface, currently under development." -blooloop.com

ETF Ride Systems and "Alterface recently launched the new Erratic® Ride, the first non-linear interactive ride on the market, which uses dynamic scene changing in which interaction from the guests will determine the sequence of events.
ETF's Multi Mover Vehicles will be used in Erratic(R), the first installation being in Walibi in Belgium." -blooloop.com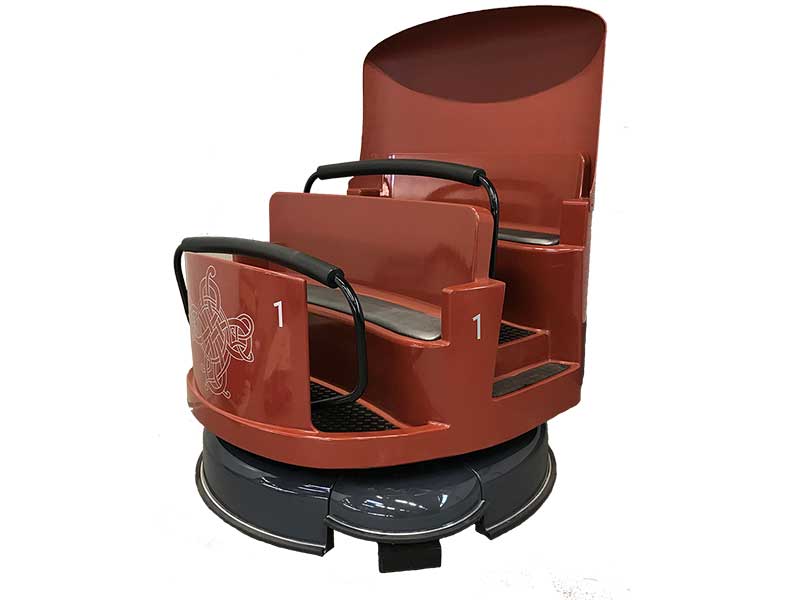 The ride vehicle. (pic: blooloop)
BeaverTails, makers of the delicious BeaverTails(R) pastries out of Canada, announced that it will introduce a new food cart. Let's hope it takes off because I'm 100% okay with having Beavertails everywhere.

Picsolve's latest offering promises to transform the way consumers experience capturing, collecting and sharing their digital moments.
Picsolve is offering IAAPA attendees the chance to see this new technology in action at a special preview.
OpenAire is very excited to showcase their company's recent accomplishments in year-round retractable enclosures at this year's International Association of Amusement Parks and Attractions (IAAPA)'s Attractions Expo in Orlando, FL. OpenAire has created hundreds of highly successful custom enclosures for waterparks, aquatic attractions and many other venues around the world since 1989. -Global News Wire
Looks like we have a lot to look forward to.