Disney's 60+ Year Employee to Retire.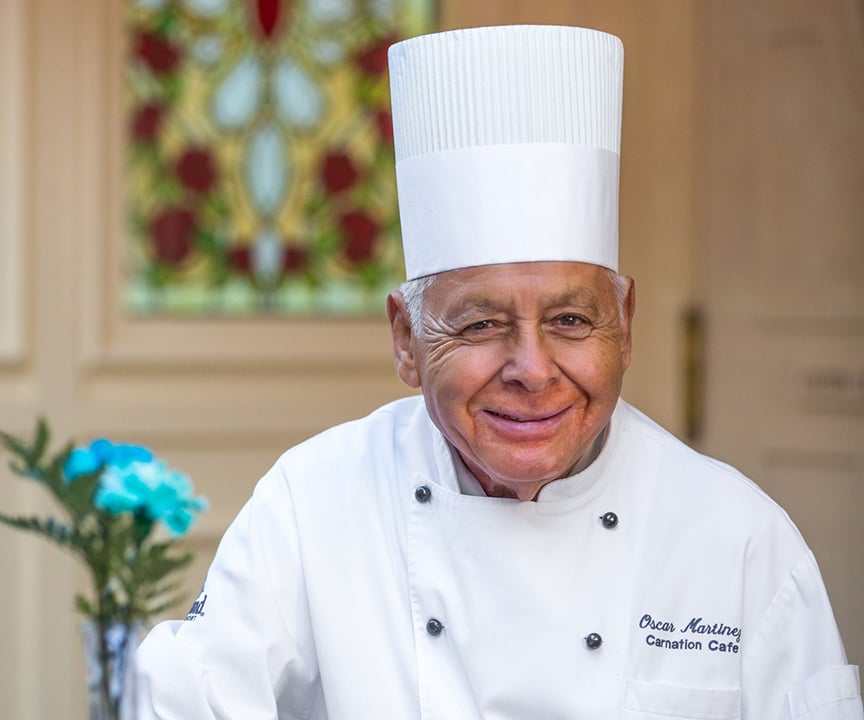 Oscar Martinez
Looking at social media and all over the web, it seems like many guests have incredible stories to share about this employee, what a great man, and great PR for Disney. Congrats on the retirement!
On Sept. 27, Disney parks' longest-tenured employee, Oscar Martinez, retired after more than 60 years of service. Carnation Café's now former chef started his days at Disneyland on Dec. 29, 1956, just a year after the park opened. He moved up from busboy to grill cook in Fantasyland and eventually made his way to become Main Street USA's most beloved employee. If you've ever had breakfast potatoes at the Café, you can thank Oscar for his famous recipe. -popsugar
It seems he really enjoyed his entire life working their, what an amazing feat. We hope you enjoy every minute of your retirement, and thank you for helping make this industry as great as it is.